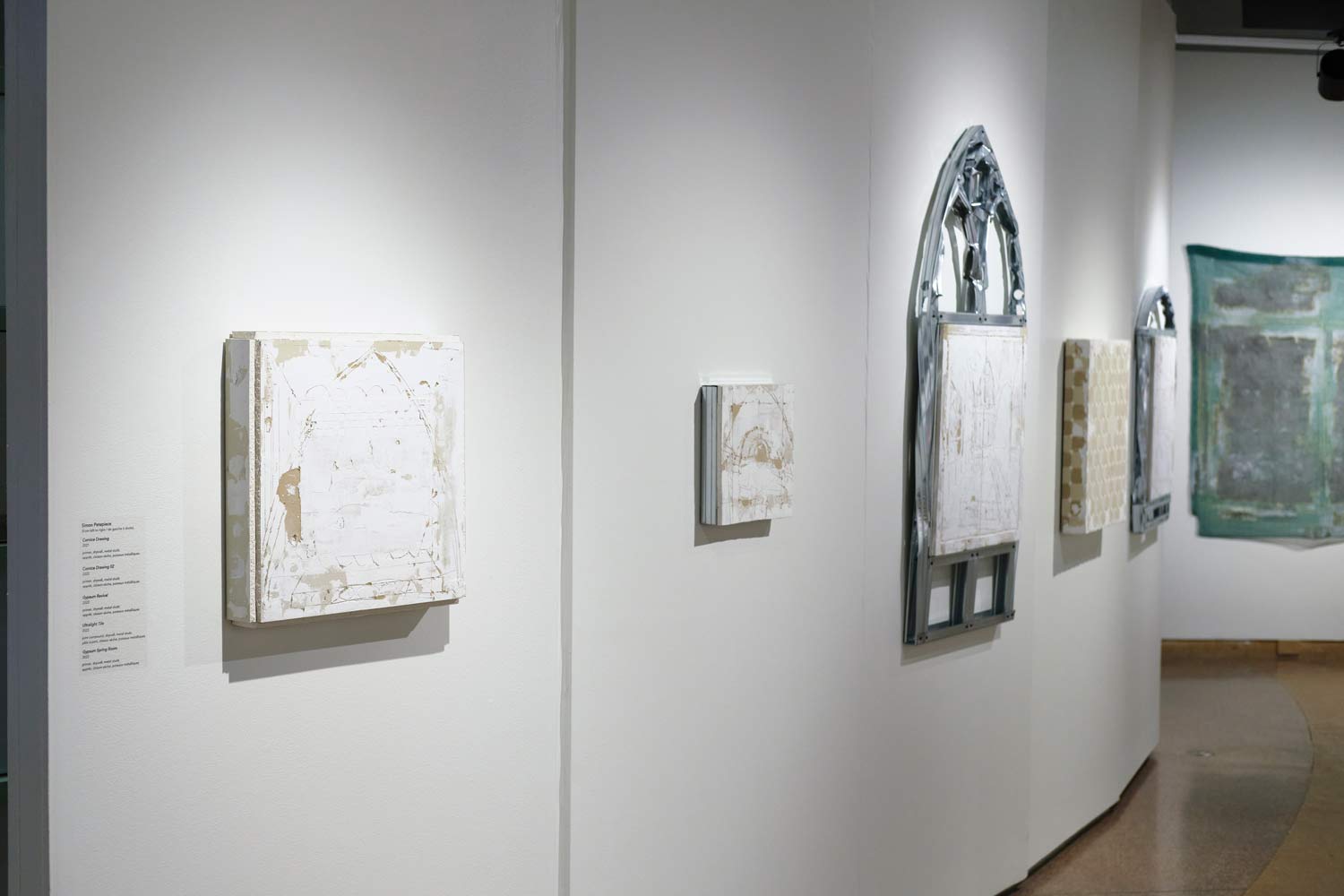 Intangible Materials
Duo Exhibition

Doug Dumais | Simon Petepiece

July 21 - September 16, 2022
City Hall Art Gallery
Ottawa, ON

Exhibition Booklet featuring an essay by Cindy Hill available here.

This exhibition employs construction materials to make the cultural underpinnings of architectural space legible. Dumais' photographs of construction sites, and Petepiece's paintings on materials such as drywall and debris netting, are interventions into these overlooked scenes and objects. Their work affords viewers the time and space to contemplate the network of relations that entangle architectural spaces and their users.