Shoreline Palimpsest II
September 18 & 19, 2021
8 a.m. - 8 p.m.
Shoreline along Murchison Lane near the Queen Elizabeth Hospital
Charlottetown, Prince Edward Island

On September 18 & 19, 2021 I will spend two consecutive days, from 8 a.m. to 8 p.m., working in an outdoor artist studio along the shoreline near the Queen Elizabeth Hospital in Charlottetown. Spending 1/2 of a tidal cycle each day on the shore, I will document the daily, hourly, and even minute-by-minute changes along one section of the PEI coastline through photographs and poetry.

While on the shore, I will work in a homemade artist studio, which consists of a 6x6x6-feet PVC cube frame. This space contains the essentials of a photographer's studio: a camera, tripod, laptop, printer, and notebooks. I will edit and print images on site in the studio, and write poems directly on the prints, which I will then hand out to visitors.


Shoreline Palimpsest Documentation. Photo: Stewart MacLean


The result of this temporary intervention in the social landscape of the shore will be a reflective narrative of two days in the life of the coast. This micro-scale coastal inventory evokes the vast, macro-scale erosion and changes on shorelines over centuries or millennia: time frames that are incomprehensible on a human scale but are essential to consider in personal and political decisions.





Shoreline Palimpsest Documentation. Photo: Stewart MacLean


This is the second iteration of this project, as I have previously spent three consecutive days at this same site in July 2021. I am returning because the area has since been transformed into a living shoreline. Living shorelines are a nature-based solution to coastline protection. Mimicking natural processes, living shorelines slow erosion and are made with natural, biodegradable materials, planted native species of trees, shrubs and grasses, all of which stabilize the shoreline to prevent erosion.

Anyone is invited to observe this performance in progress, and join me in observing the shifting landscape.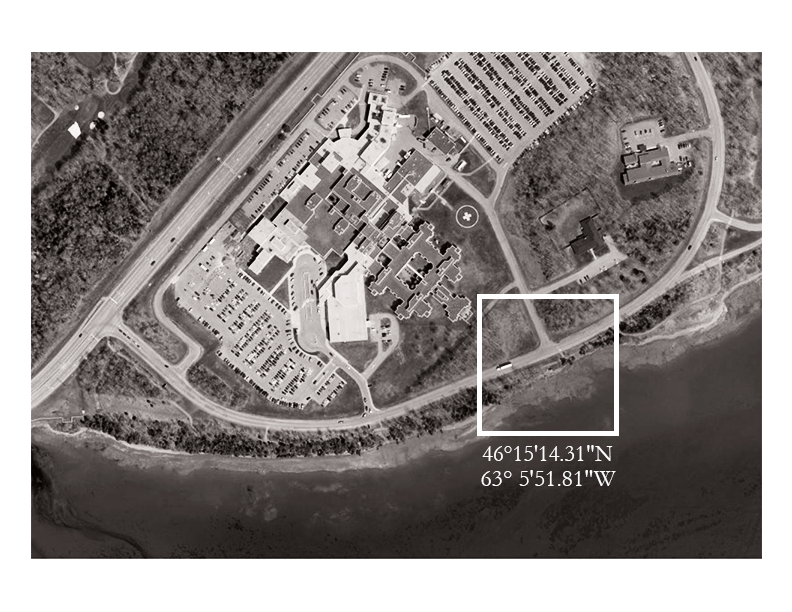 Parking is available in the Queen Elizabeth Hospital parking lot. The shoreline can be accessed by foot at the shore entry along the boardwalk.

This project was made possible thanks to the generous support of The River Clyde Pageant and Creative PEI.



Sample of images produced during Shoreline Palimpsest I