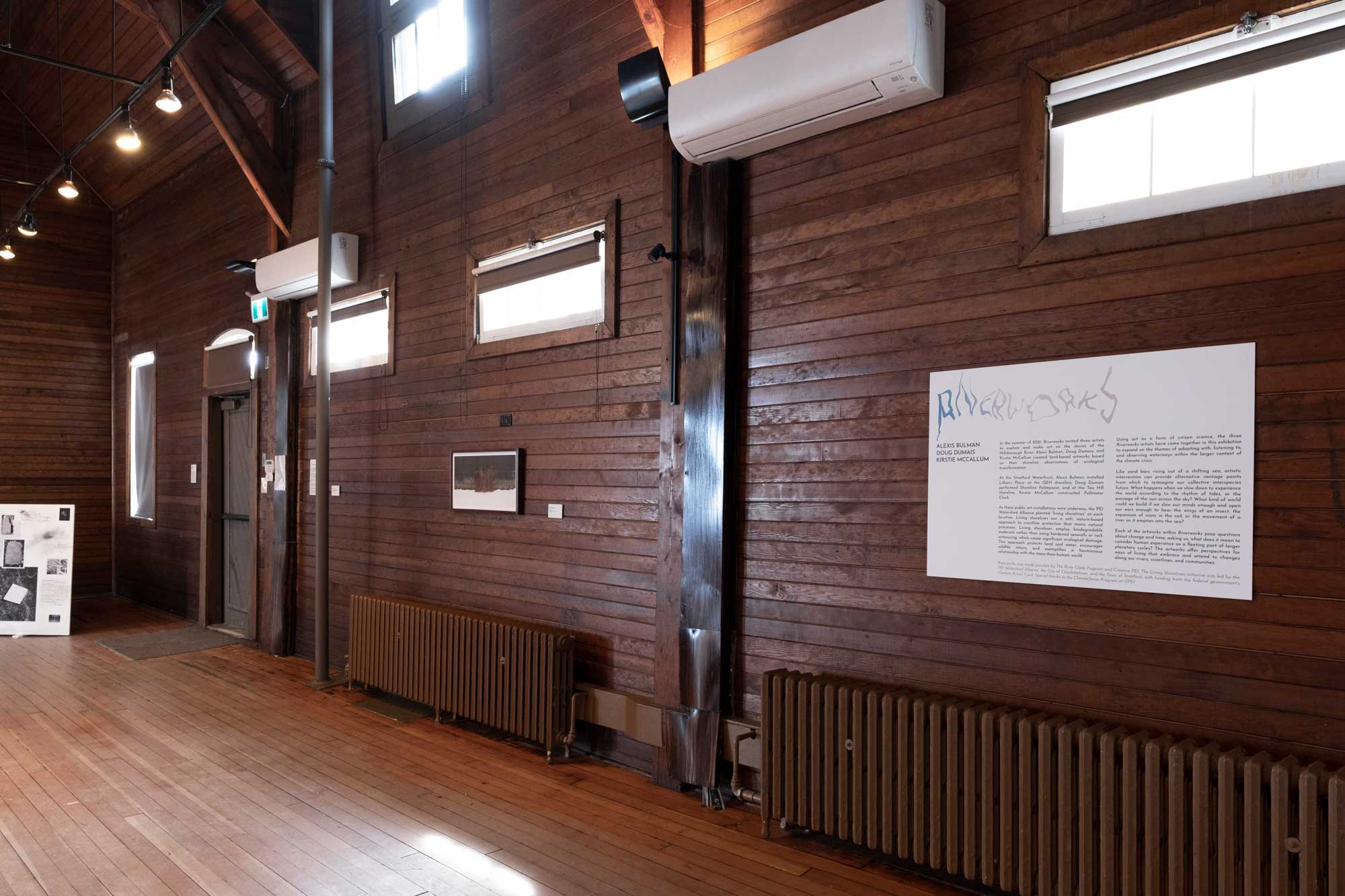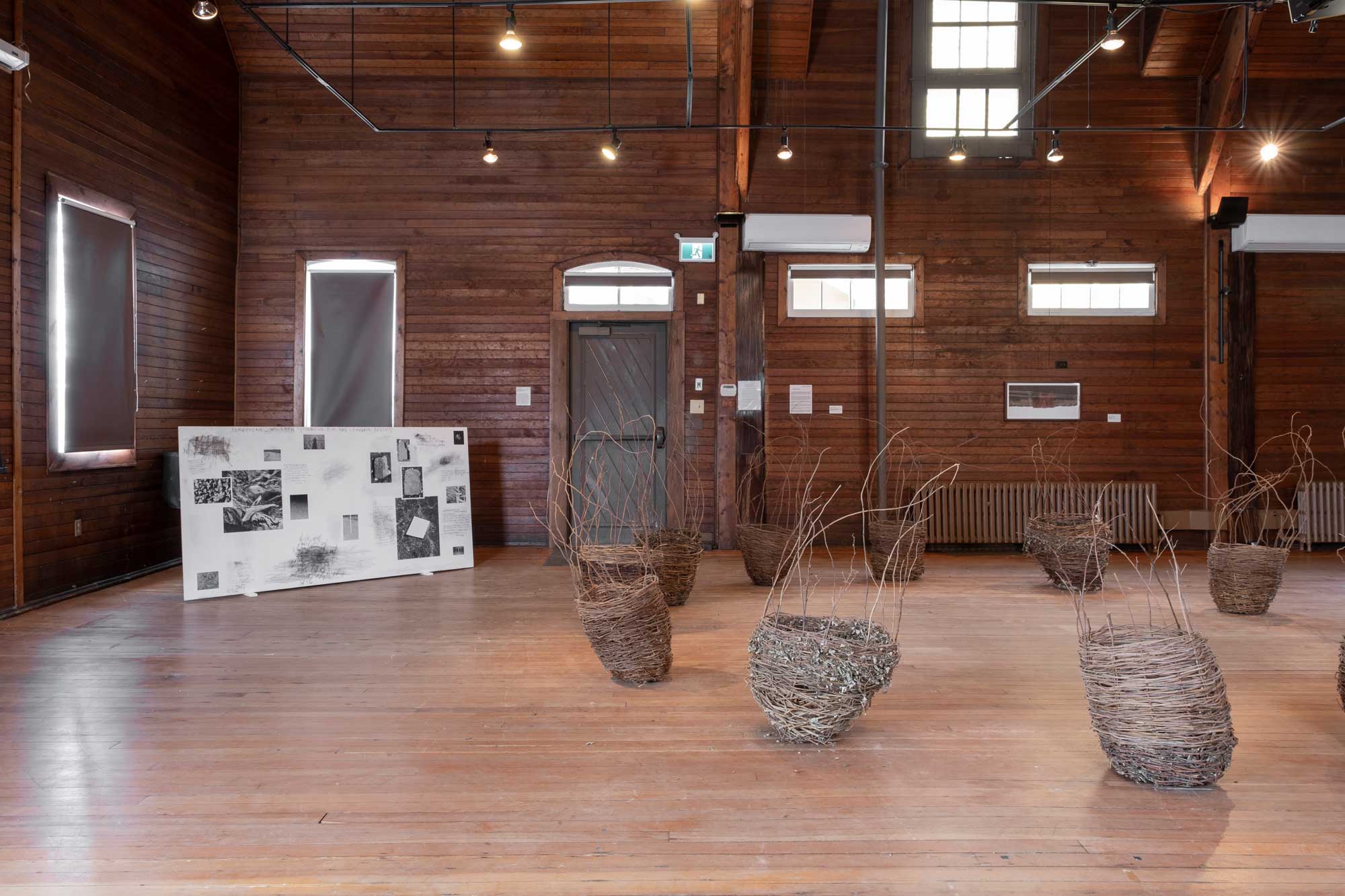 Riverworks
Group Exhibition

Alexis Bulman | Doug Dumais | Kirstie McCallum
March 31 - April 4, 2022
Beaconsfield Carriage House
Charlottetown, PEI

Using art as a form of citizen science, the three artists who were selected to participate in the Riverworks public art program expand on the themes of adapting with, listening to, and observing waterways within the larger context of the climate crisis.

Each of the works within Riverworks pose questions about change and time, asking us: what does it mean to consider human experience as a fleeting part of larger planetary cycles? The artworks offer perspectives for ways of living that embrace and attend to changes along our rivers, coastlines, and communities.

For more details, click this link.

Riverworks was made possible by the River Clyde Pageant and Creative PEI. The Living Shorelines initiative was led by the PEI Watershed Alliance, the City of Charlottetown, and the Town of Stratford, with funding from the federal government's Climate Action Fund. Special thanks to the ClimateSense Program at UPEI.